Thursday, May 12, 2022
9 a.m. – noon
Montgomery Farm Women's Market
7155 Wisconsin Ave., Bethesda MD 20814
Every May, the garden club holds a large public plant sale that is unique in the area. Not only does it feature hundreds of plants, including unusual plants in a collector's corner and the very popular native plants section, but also all of the plants are locally grown by members and other gardeners. So there are no greenhouse-grown plants like those found at a typical local sale. What's offered are plants that thrive in the metro area, divided, dug and potted by club members from their own gardens or rescued from gardens that are being redesigned or destroyed.
Proceeds from the sale provide several thousand dollars annually to support local public gardens and other horticultural and conservation organizations. Sale proceeds also support club gardening projects at the Connie Morella Library in Bethesda and at Davis Library in North Bethesda.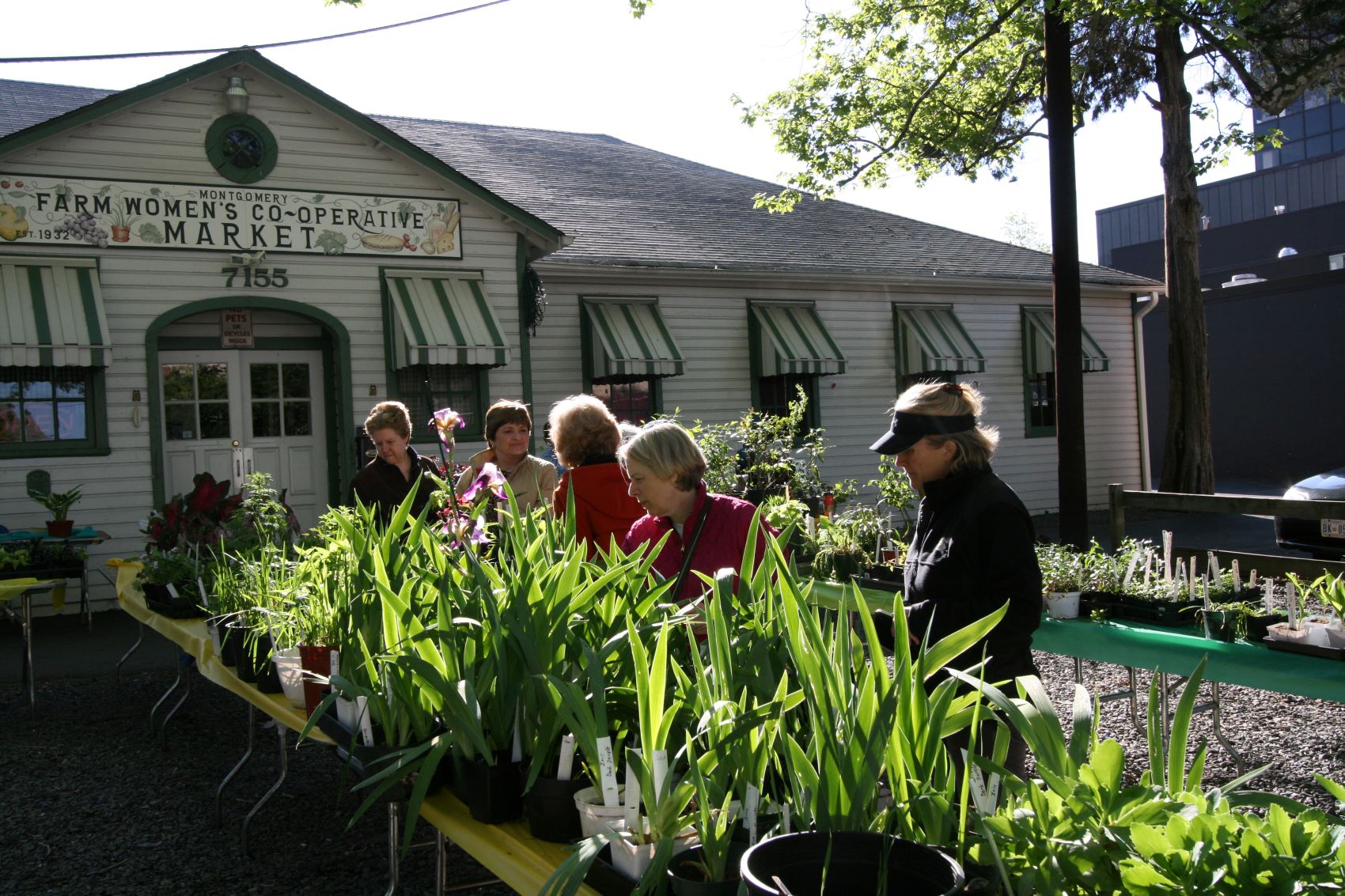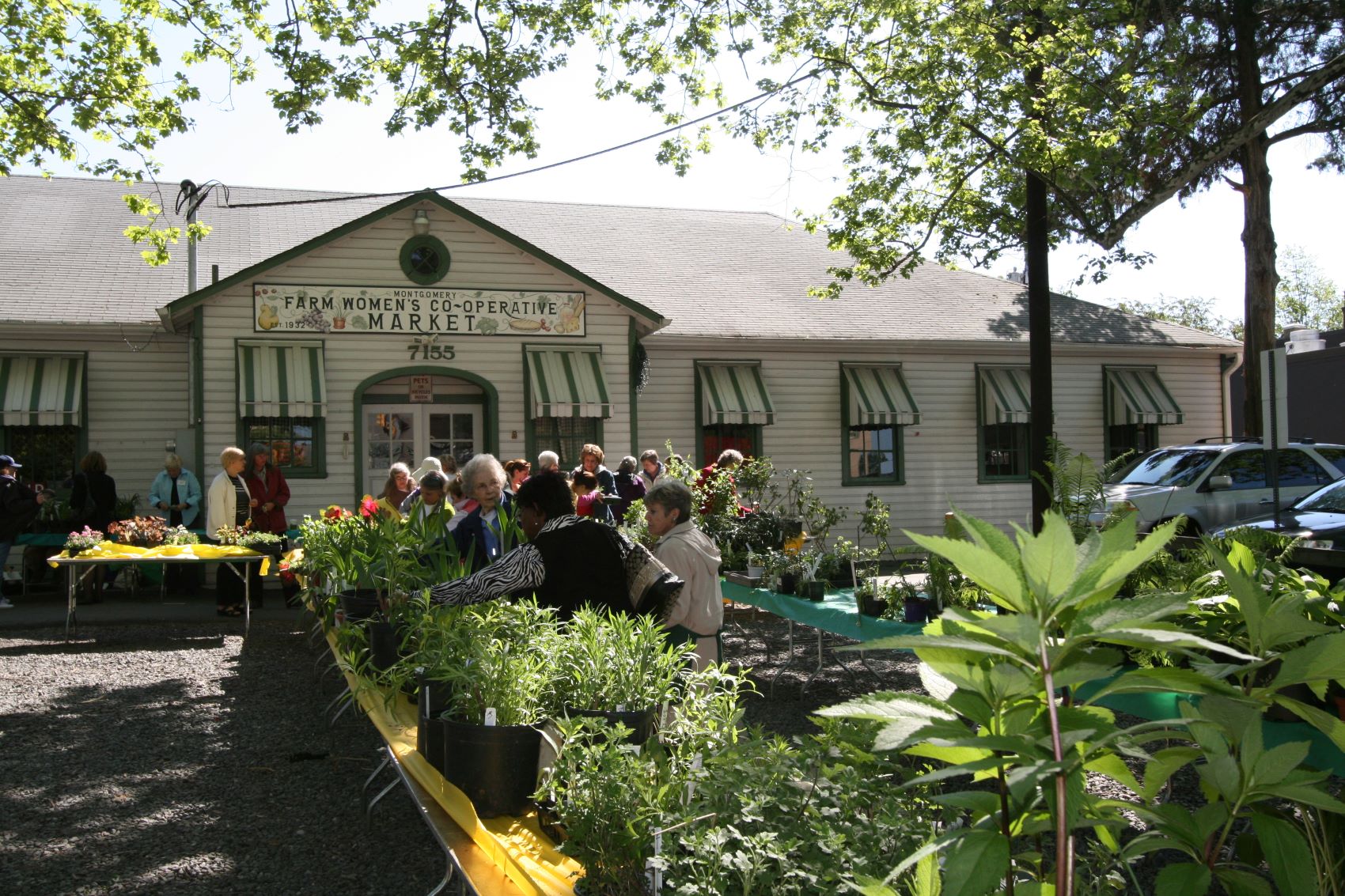 Pandemic plant sales
In 2020 and 2021, plant sales were limited to club members to observe CDC guidelines and avoid social distancing challenges. Members purchased plants donated by other club members using an online system. Plants were delivered and picked up by appointment at a generous member's yard.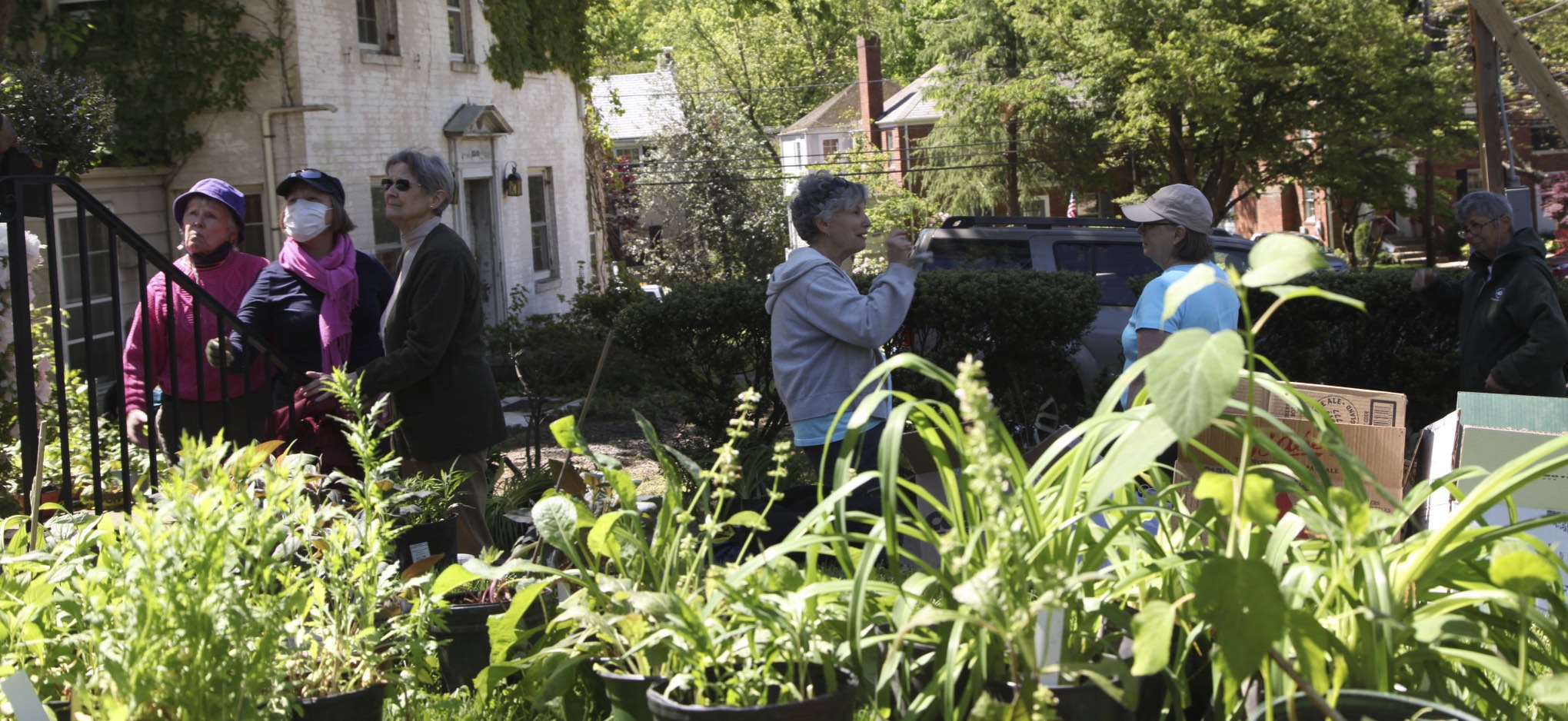 Left: a quorum of the 2020–2021 plant sale committee. Right: delivering plants by sled.
Garden rescues
BCGC members rescue plants from gardens being removed or renovated, including those on tear-down properties. Plants are either sold at the annual plant sale or donated to a nonprofit garden or horticulture organization. This activity was featured in John Kelley's column in the Washington Post. If you know of a garden with plants to be rescued, please get in touch through our contact form.
Plant sale committee members and expert plant rescuers with bloodroot (left) and hellebore (right).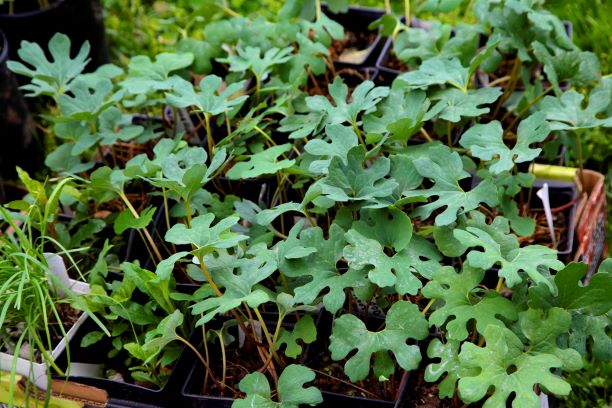 For future plant sales, tips for club members or other plant donors on how to dig and pot plants are given here.