ANNUAL PLANT SALE
Thursday, May 12, 2022
9 a.m. – noon
Montgomery Farm Women's Market
7155 Wisconsin Ave., Bethesda MD 20814
You'll find plants that thrive in the metro area including native plants and a collectors' corner.
CASH – CHECK – CREDIT CARD
All plants dug and potted from gardens of club members and friends. Sales support our work at local public library gardens, and organizations for conservation and horticulture. Find more Plant Sale information here.
---
The Bethesda Community Garden Club (BCGC), established in 1923, has a long history of brightening lives and landscapes, and continues to grow its active membership from the community around greater Bethesda, Maryland.
Interested? Contact us. Or for membership? Join.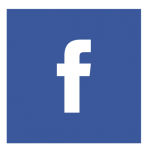 See our Facebook page