Bethesda Community Garden Club Plant Sale
Thursday, May 11, 2023, at 9 a.m. to noon
Montgomery County Farm Women's Market, downtown Bethesda
---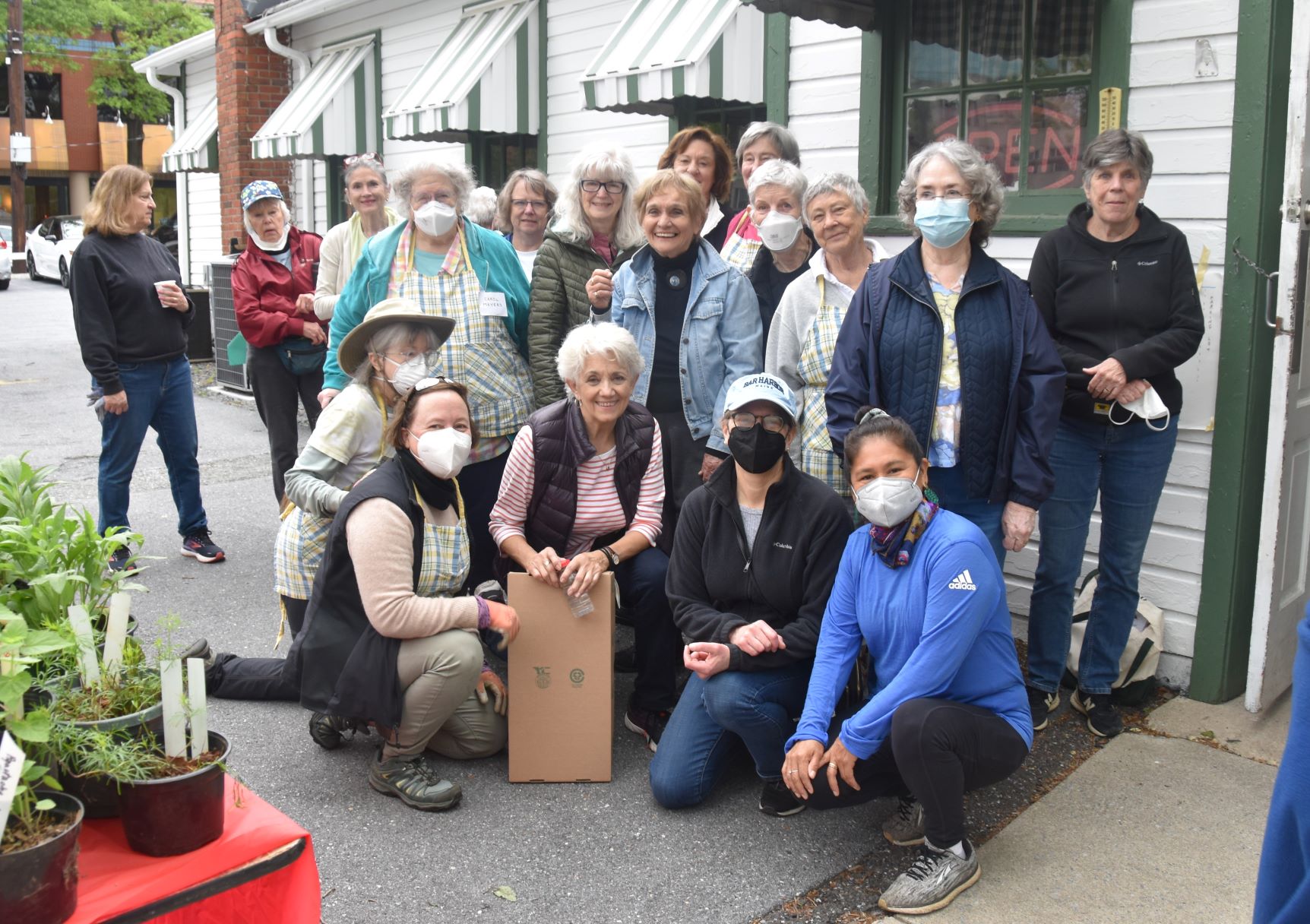 In 2022, we were thrilled to resume our annual Plant Sale after a pandemic hiatus. Eager customers flocked to this event at the historic Montgomery County Farm Women's Market to purchase plants that members dug and potted from their own gardens. This sale, as in previous years, featured hundreds of plants, including unusual plants in a Collector's Corner and the very popular native plants section.
Proceeds from the sale provided several thousand dollars to support local public gardens, horticultural and conservation organizations and club activities. Sale proceeds also support club gardening projects at the Connie Morella Library in Bethesda and at Davis Library in North Bethesda.
See our story of where some of the plants at the sale came from.
Photographer: Dawn Landsman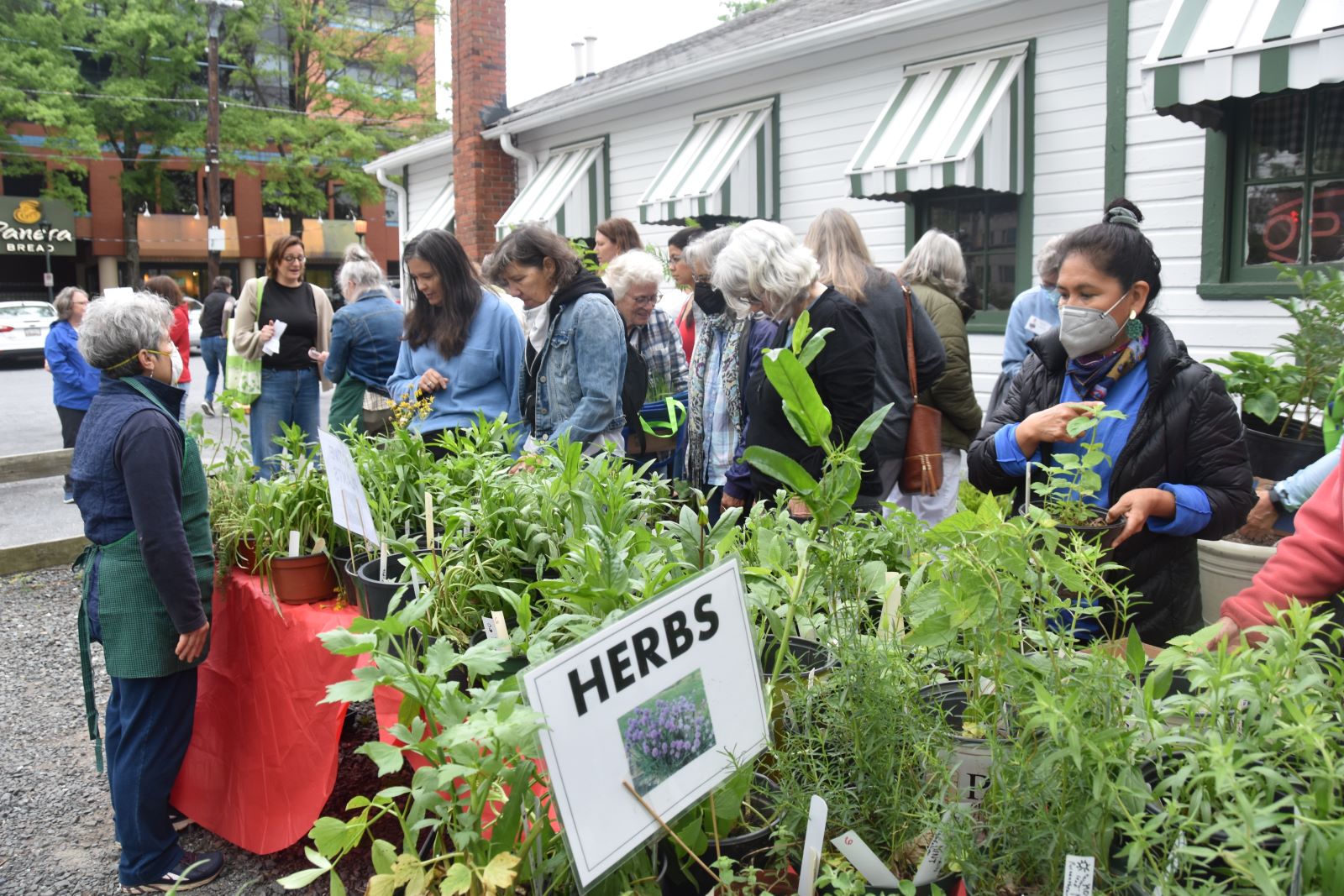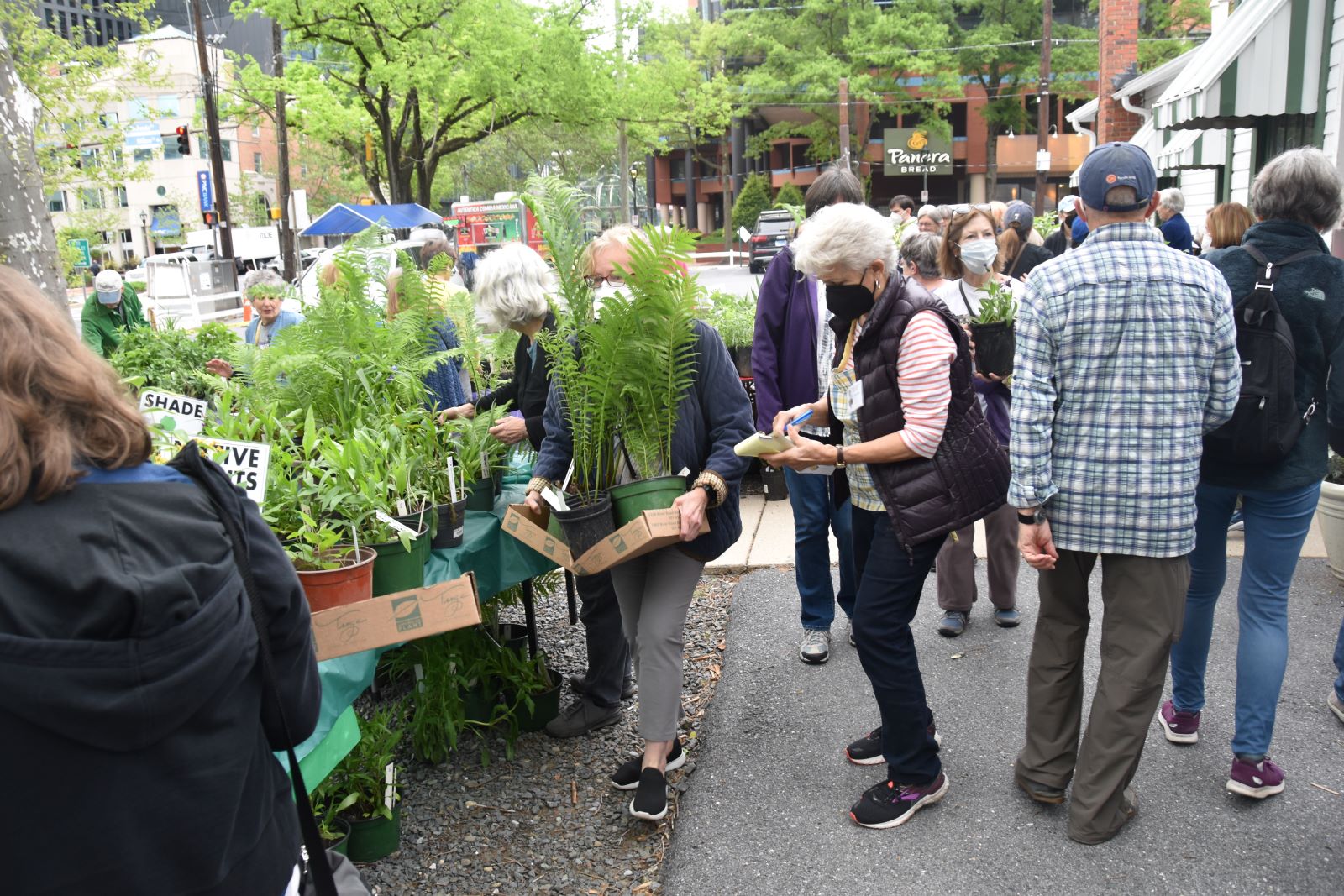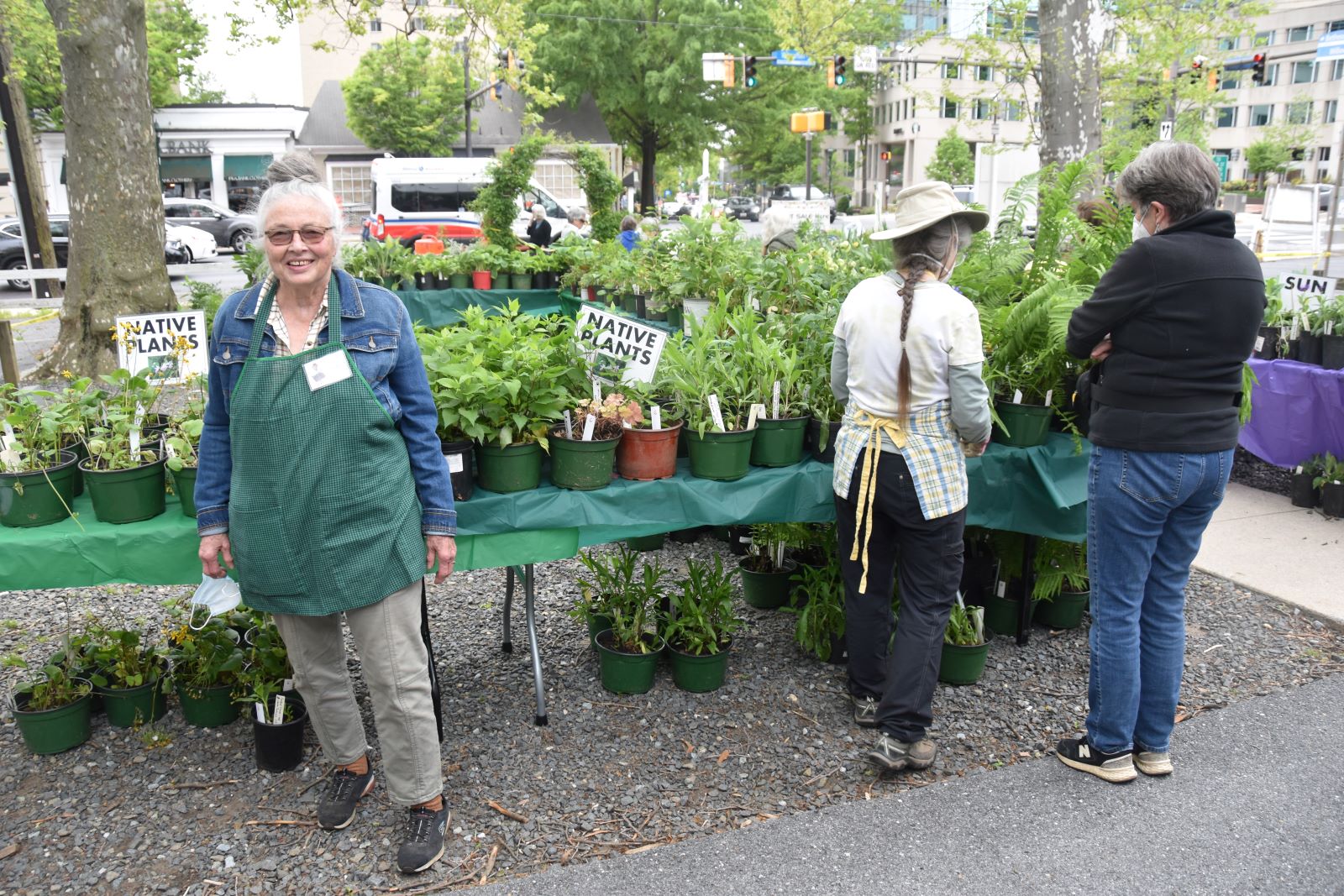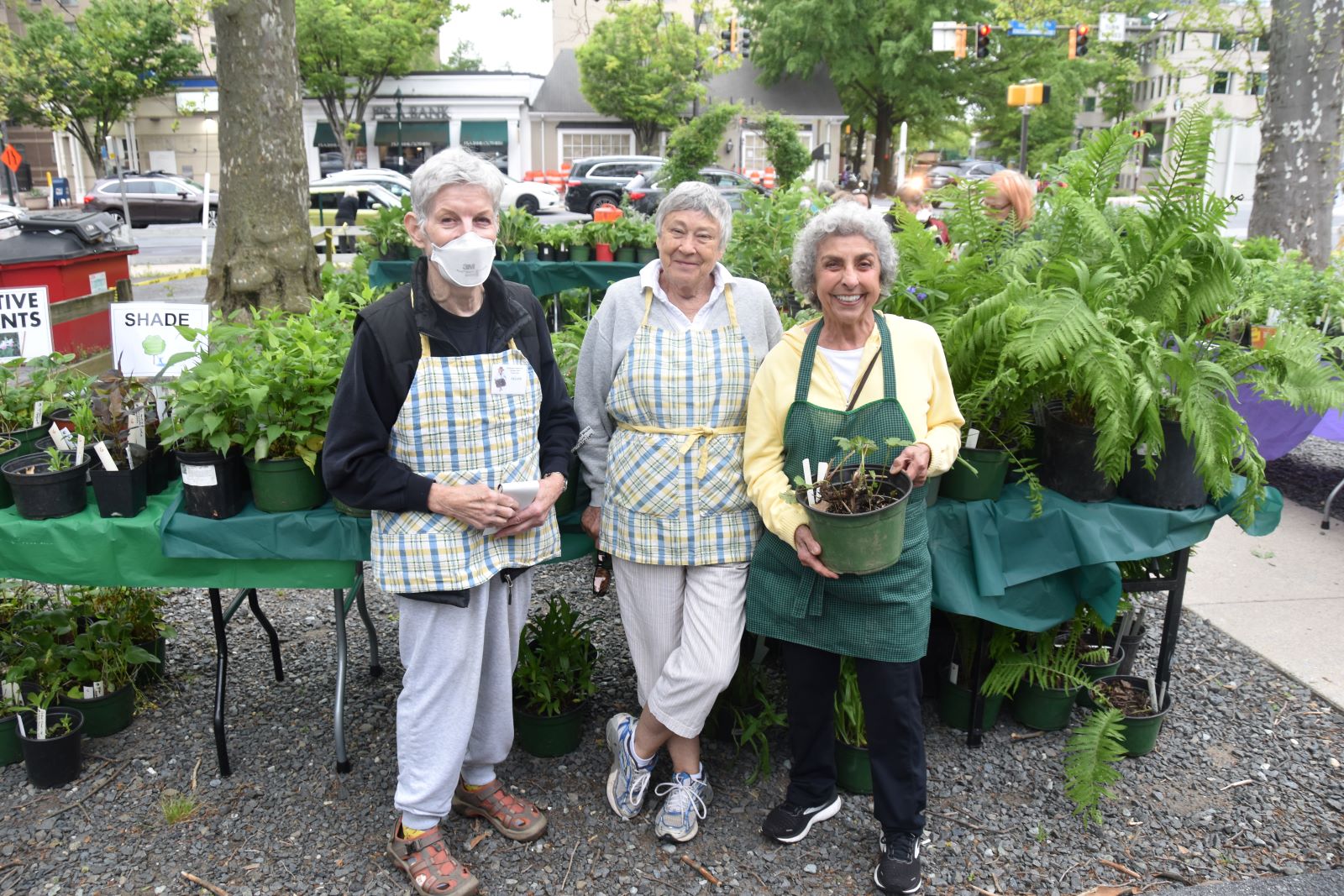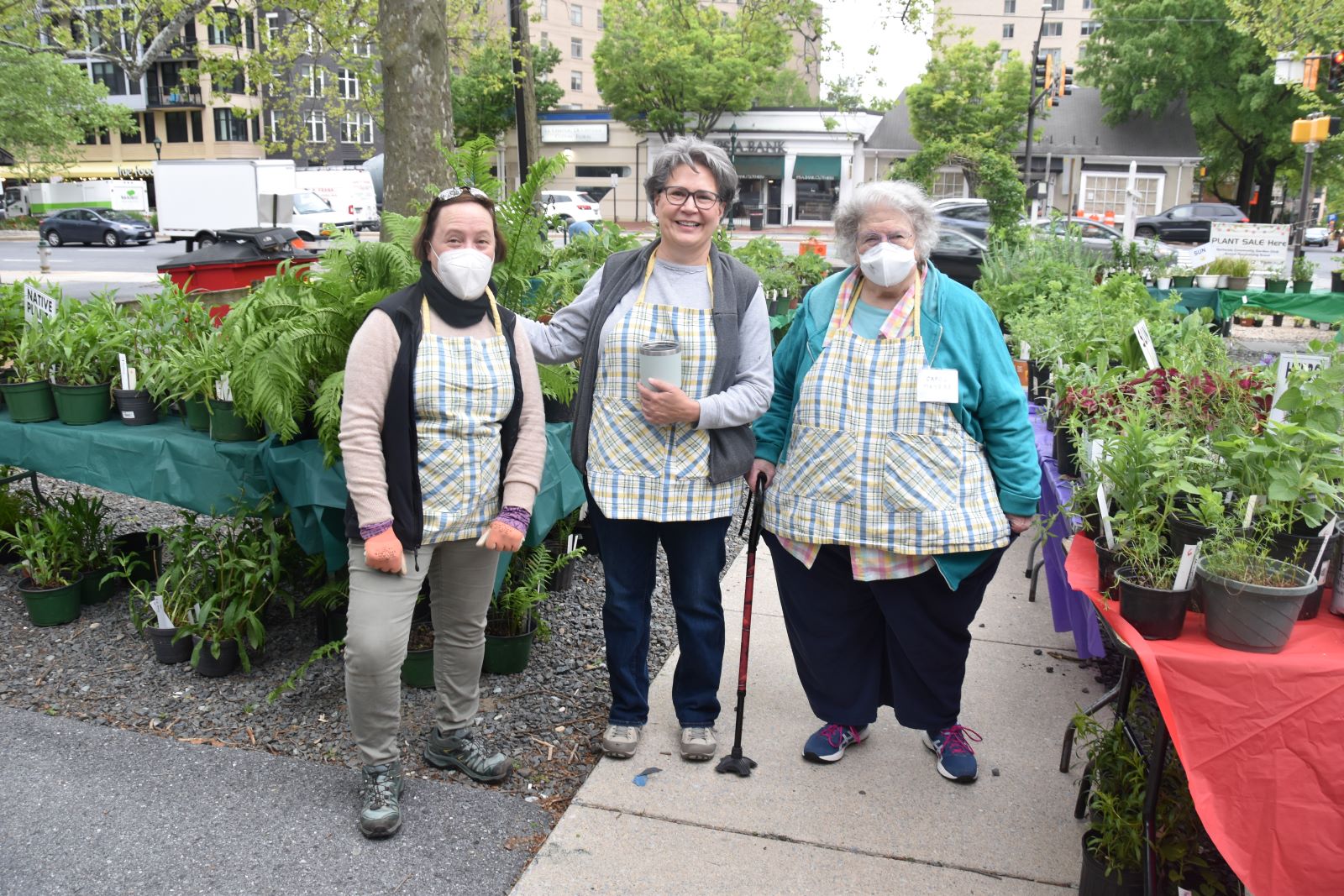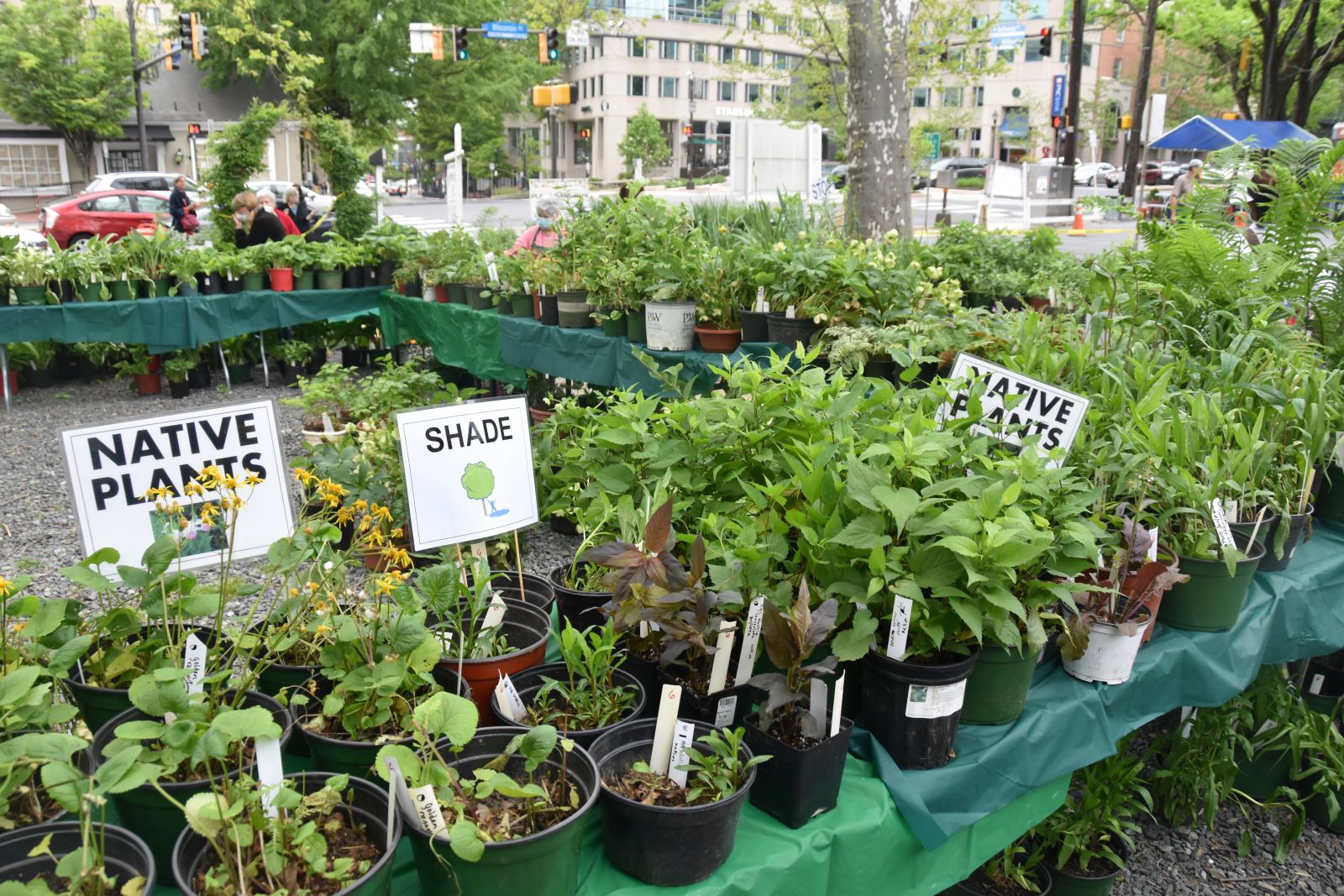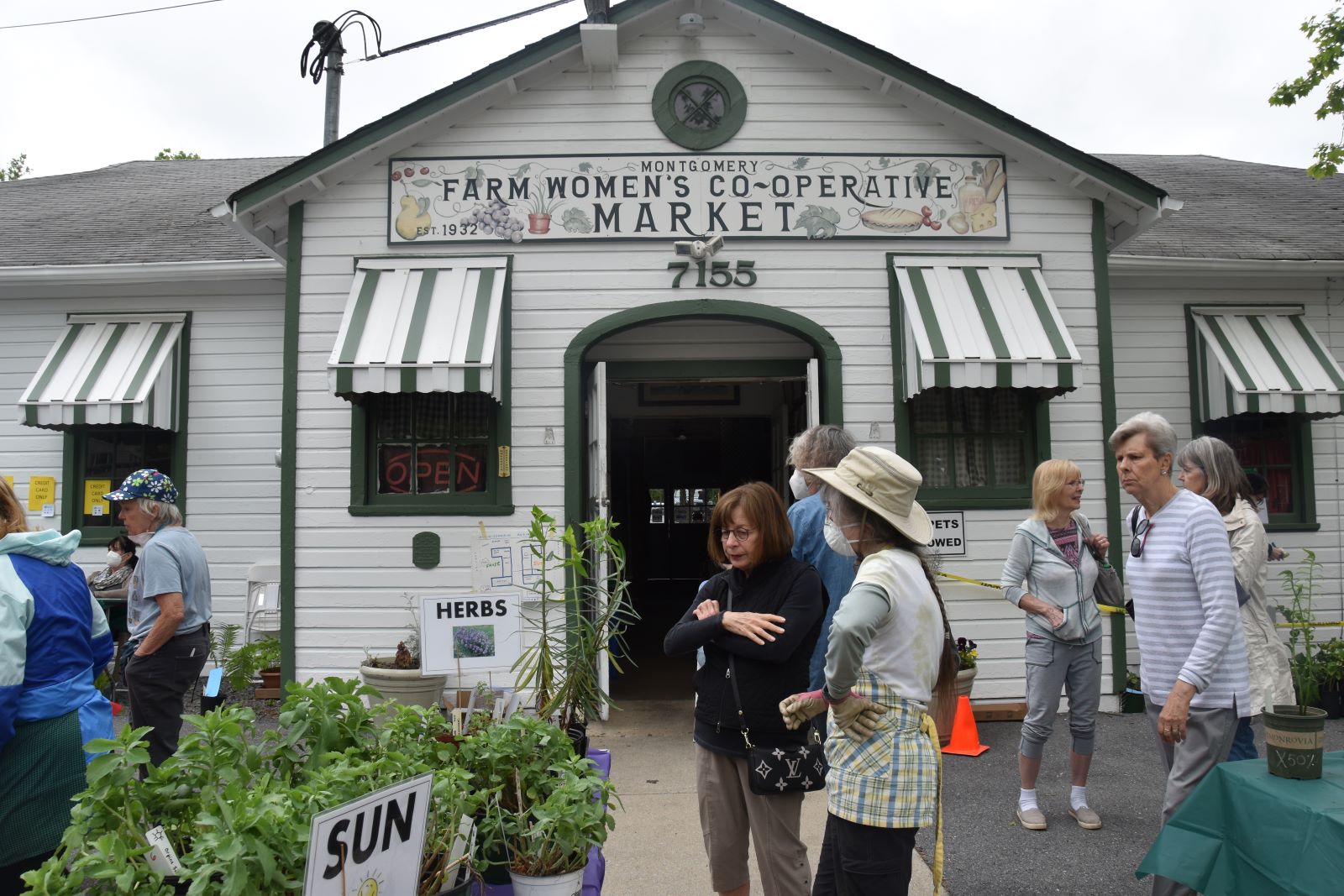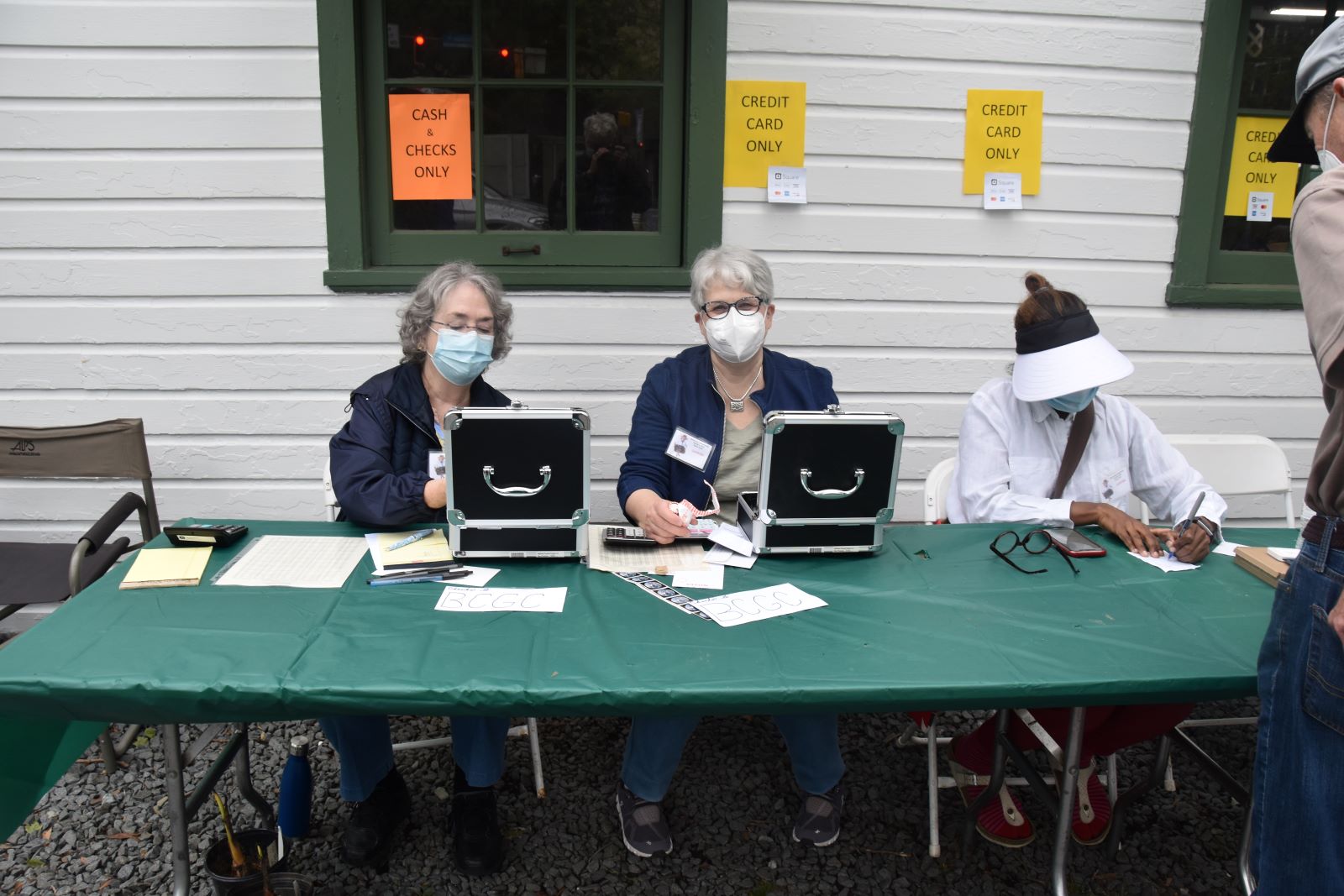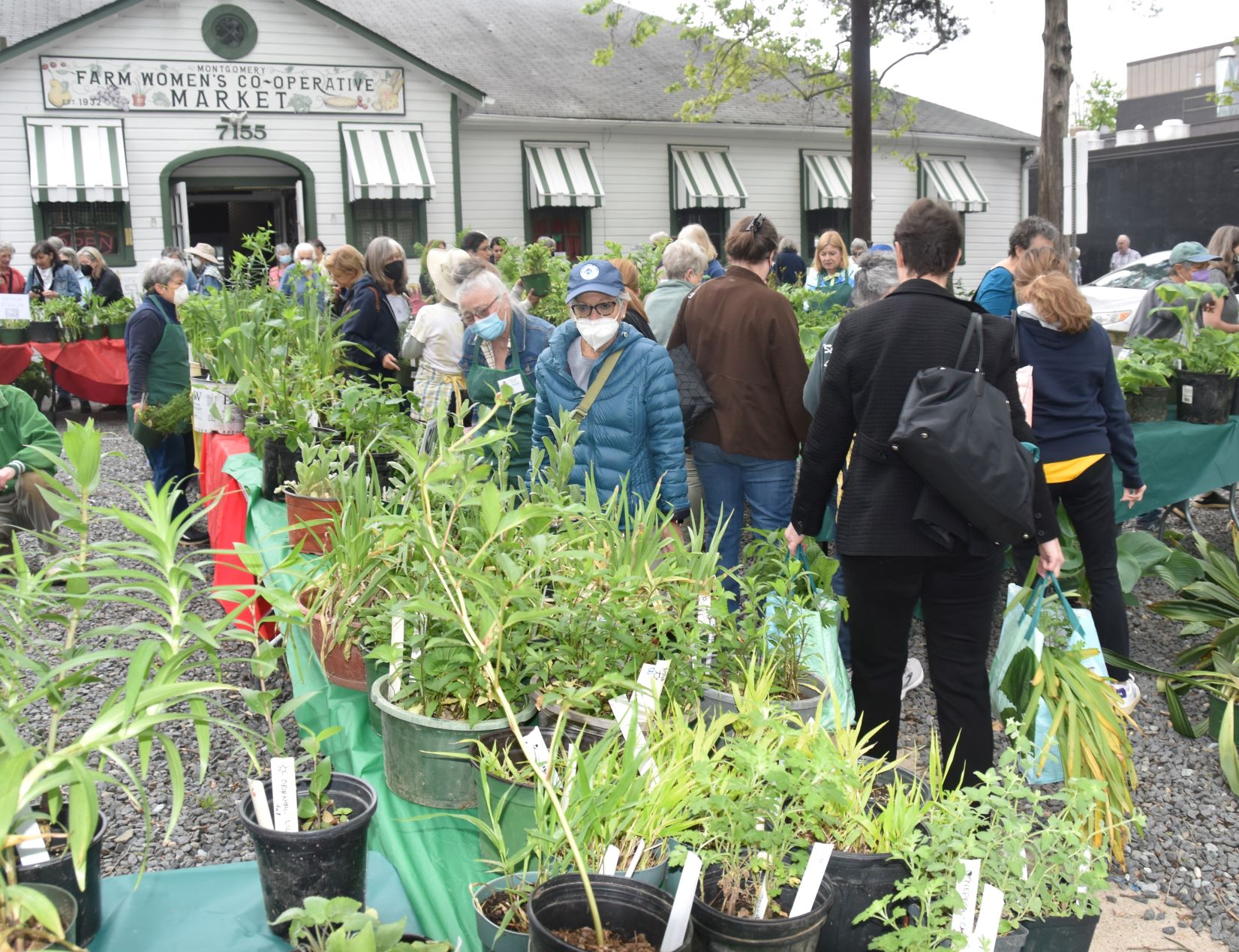 A quorum of the Plant Sale Committee: