Every year (except during the pandemic), BCGC holds a plant sale, offering plants grown by members as well as rescued from other gardens. Proceeds from the Plant Sale support community projects, including landscaping at the Connie Morella Library in Bethesda and at Davis Library in North Bethesda.
Garden rescues
BCGC members rescue plants from gardens being removed or renovated, including those on tear-down properties. Plants are either sold at the annual Plant Sale or donated. This activity was highlighted in an article in the Washington Post. If you know of a garden with plants to be rescued, please get in tough through our contact form.
For future plant sales, tips for club members or other plant donors on how to dig and pot plants are given here.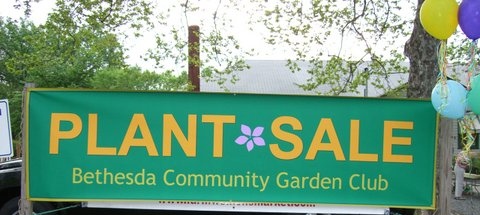 Images from past sales