Attention, club members!
This year's plant sale will be an online member-only event, with plant pickup held on Thursday, May 13.  Before pickup, you will be able to choose and pay for your plants using an online store. If you would like to contribute plants to the plant sale, please dig and pot them by late April. Tips for digging and potting plants are given at this website: https://tinyurl.com/25pnfxfv
Look for more information in the March and April newsletters and in email blasts.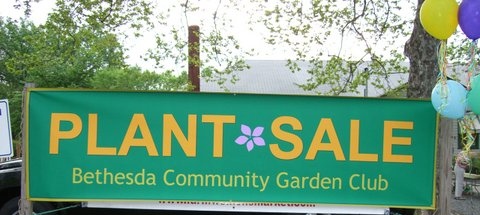 Bethesda Community Garden Club Annual Plant Sale
Proceeds will benefit various community projects including landscaping at Bethesda and Davis libraries. The Bethesda Community Garden Club – celebrating 97 years of community service.