Upcoming meeting: Wed., March 22 at 10:30 at St. Mark's Presbyterian Church. Lesley-Anne Furlong will speak on soil and compost. A hot lunch follows the talk and business meeting.
Plant Sale : Thurs., May 11, open to the public from 9 a.m. – noon. Montgomery County Farm Women's Market, Bethesda. Click here for information and photos. Plant Sale tips for members.
---
The Bethesda Community Garden Club (BCGC), established in 1923, has a long history of brightening lives and landscapes, and continues to grow its active membership from the community around greater Bethesda, Maryland.
Interested? Contact us. Or for membership? Join.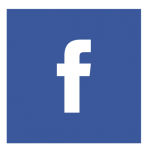 See our Facebook page